Innovation & Open Source Projects
---
VTouch (Personal Open Source Program) [Android] | 2015.4 ~ 2015.6
Demo Video at Bilibili.
This Blog Article describe this tricky technology.
An Android Application run in background on a ROOTED Android device, this project contain a class provide virtual touch function, those functions use Linux process called sendevent to simulate touch, and because of the elegent class package, you can use code like Nexus5.touch(x, y) to simulate touch and Nexus5.touch(x1, y1, x2, y2) to simulate slide.
The demo video use those simulate functions as Music Gloves's callback function to play music game O2JAM-U without really touch phone screen, use keyword to play such game is also available, what's more, you can write a program auto play such game and bypass all security mechanism.
---
Music Gloves (National Undergraduate IoT Design Competition 2014) [Android, C] | 2014.7 ~ 2014.8
Put Pressure-Sensors on Gloves fingers, sensors connect with SCM, transfer pressure information to Android Wi-Fi AP by Wi-Fi Module,
Android App get pressure information and simulate Guitar, Drum and Piano's sound, user can use this gloves play different instruments. Moreever, this App can save your playing and share to others, you can also make a concert with friends use ONLY ONE phone and a number of glvoes.
Win National Undergraduate IoT Design Competition 2014 Finals First Prize & Wi-Fi Special Award.
Win Shanghai Jiao Tong University Hackthon 2014 Best Creative Award & Best Popularity Award.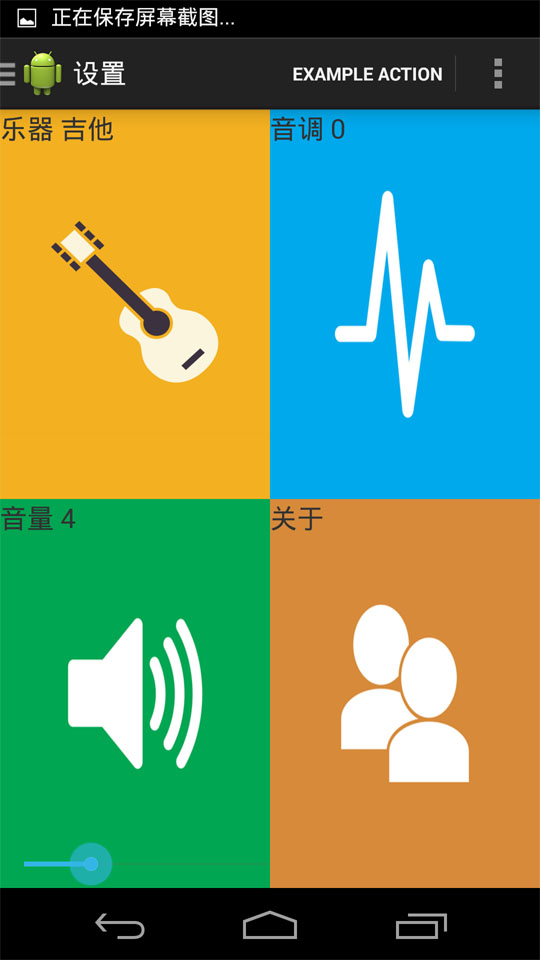 ---
Go-Score (A score system) [Go, SQLite, Bootstrap] | 2014.8
A tiny and useful score system for students in a course, this system run 5 months without crash, really stable :)
Extreme learning and programming, from ZERO(utterly ignorant of GoLang and SQLite) to ALL in 2 DAYS.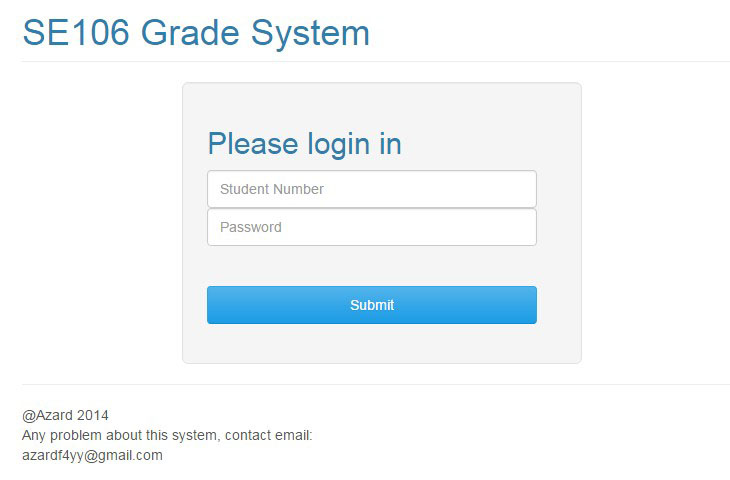 ---
Research Projects
---
ScalaHDL [Scala, Verilog] | 2015.1 ~ 2016.3
Use Scala write a compiler tool, that can compile Scala Code to Verilog.
This tool can long-distance debug FPGA by UDP.
---
Prediction of the effect from tumor [OpenCV, MATLAB] | 2014.11 ~ 2015.6
Related paper had been accepted by IEEE Intelligent System
An academic project, combine many methods to predict tumor in brain.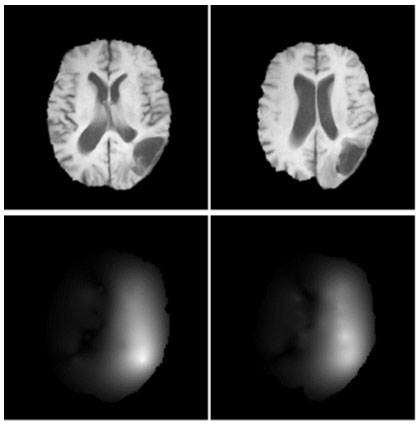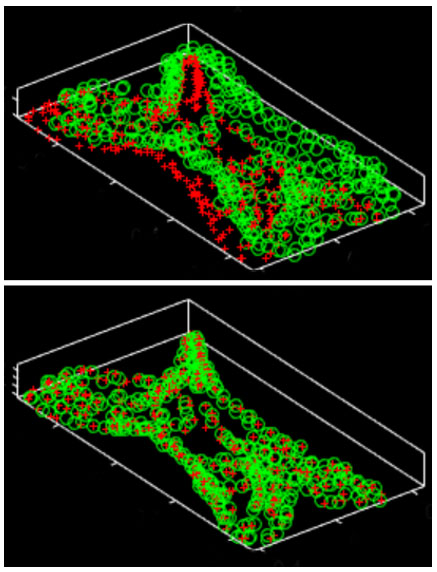 ---
Distributed Information Collection System [Android, Arduino] | 2013.9 ~ 2014.9
Android open Wi-Fi AP or Bluetooth 4.0, a lot of SCMs connect with this AP or Bluetooth 4.0 and transfer kinds of sensors' data to Android Phone.
This project's main usage scene is farmland monitoring, collect data including temperature, humidity and light intensity.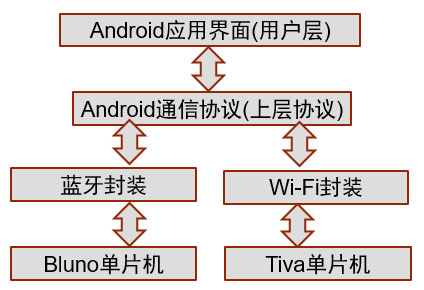 ---
Wireless Sensor Network Controller [Android, Arduino] | 2013.4 ~ 2013.10
Android App connect with Arduino(a kind of SCM) by Wi-Fi, use Android Application instead of traditional machine control button, control a turning table.
The turning table is used of a RFID position detected system, so this Android control machine project is a part of the RFID project.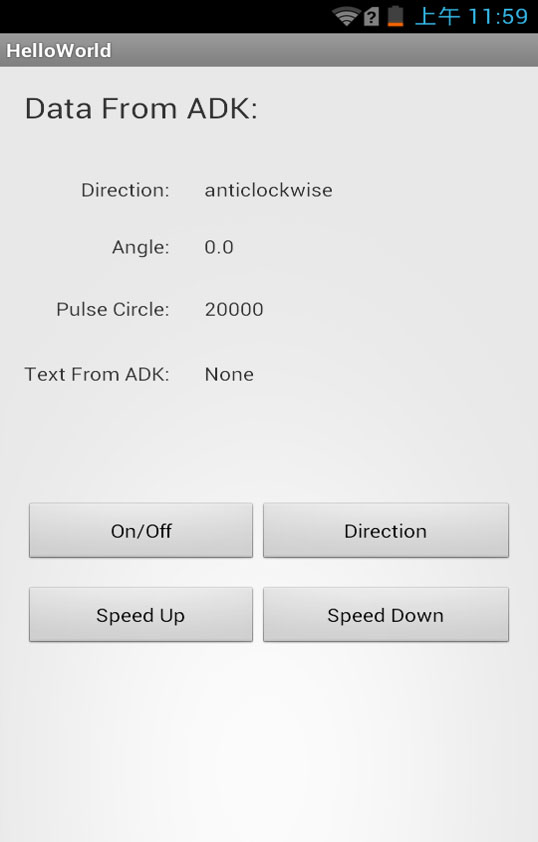 ---
Course Projects
---
The New Civilization (Project for Design and Development of Game) [Unity3D, C#] | 2015.4 ~ 2015.6
A SLG and RTS game, developed by Unity3D and C#.
Combine elements from Romance of the Three Kingdoms, FhSango, Civilization.
---
Brain Tumour Modeling and Analysis (Project for Computer Vision and Digital Image Processing) [OpenCV, MATLAB] | 2014.12
Use FCM algorithm separate different part of brain from slice pictures, build a 3D brain.
Predict the position of tumour by kinds of methods.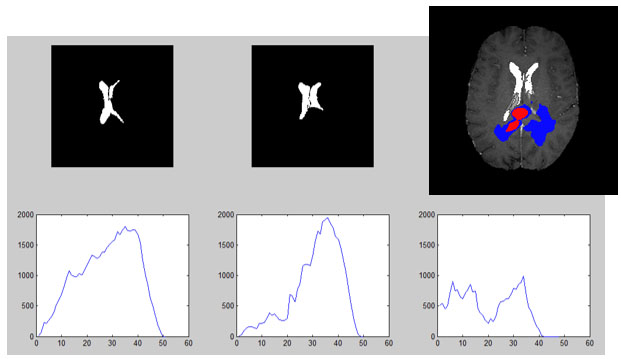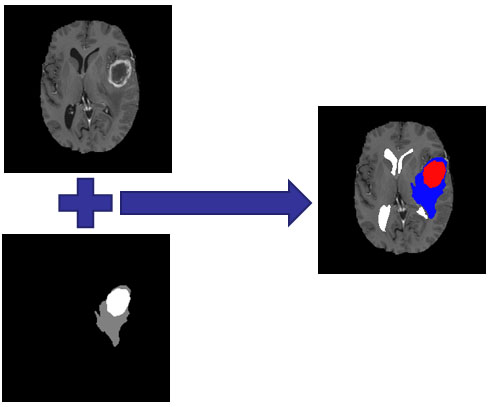 ---
World of Garden (Project for Computer Graphics) [C++, OpenGL] | 2014.11 ~ 2015.1
Use OpenGL create a garden, there are trees, flower, snowman, moon and snow.
User can wander the world and edit terrains, trees and flowers, adjust level of snow, collision will happen between snow and other things.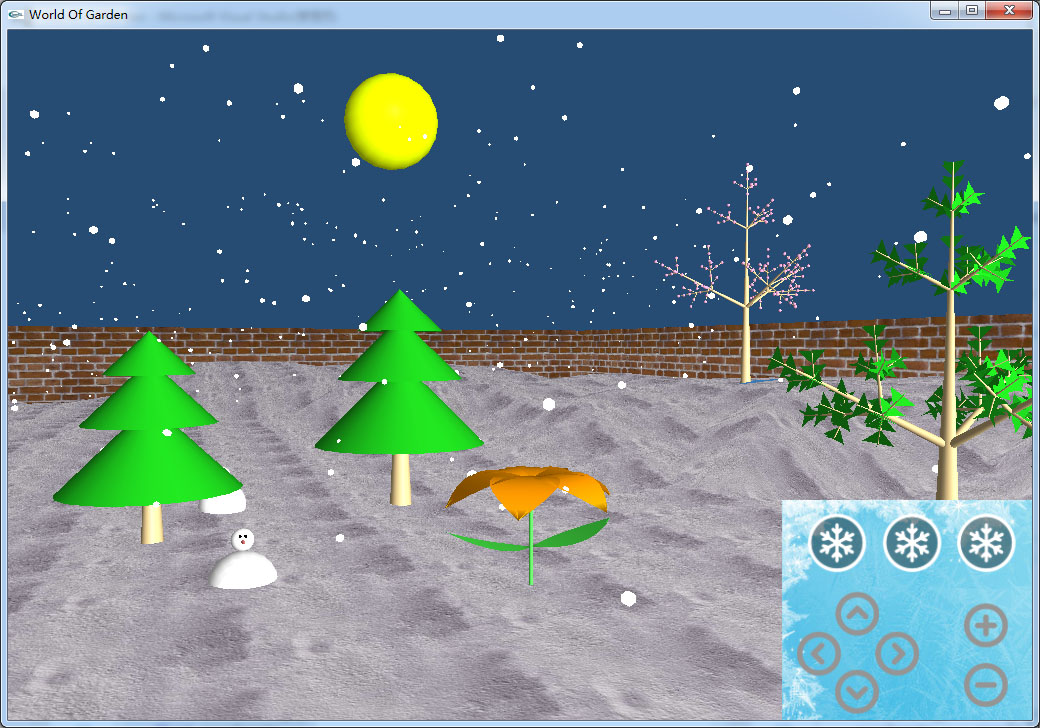 ---
Psycho Compiler (Project for Principle and Technology of Compiler) [Java] | 2014.11 ~ 2014.12
Use JavaCC and LLVM develop a Compiler with GUI that can compile MyLang(personal define language) to LLVM intermediate code.
We can use LLVM to run generated code, demo including Eight Queens, Quick Sort.
Our task including Lexical Analysis, Syntax Analysis, Semantic Analysis and Code Optimize.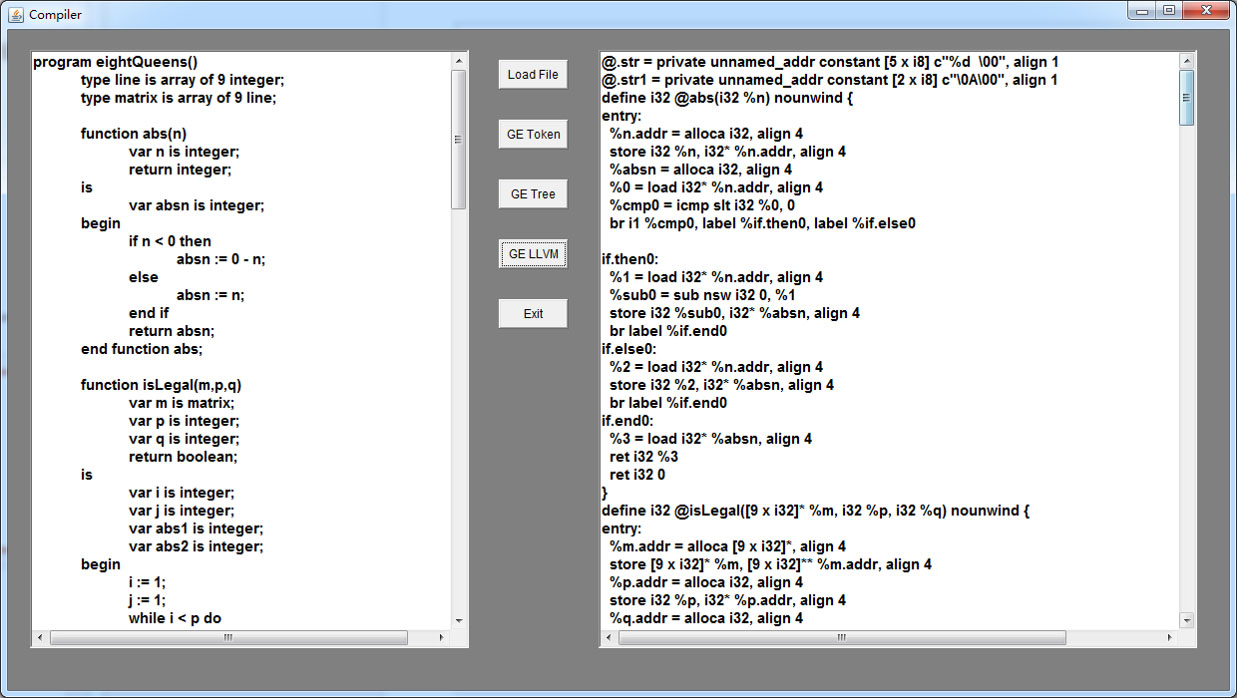 ---
JOS-Kernel Implementation (Project for Advanced Operating Systems Implementation) [C] | 2014.9 ~ 2014.12
Task based on MIT Operating Systems course 6.828.
Implemented booting, paging, threads, processes, and file systems of JOS-Kernel.
---
Book Store (Project for Database and Web Application) [Java, SSH, MySQL] | 2014.4 ~ 2014.6
Use Java EE, SSH, MySQL, BootStrap to develop an online Book Store.
Realiza many advanced features, like repeat logging verification, XSS attack and database injection defense.
---
NBA data visualization (Project for Intel Innovative Class) [JavaScript, D3.js, Python] | 2014.3
Use D3.js create a web application to visualization a lot of NBA data.
Use Python write Web Crawlers to get data from Sina-NBA.
Learn some key points of Data Visualization and improve web application development skills.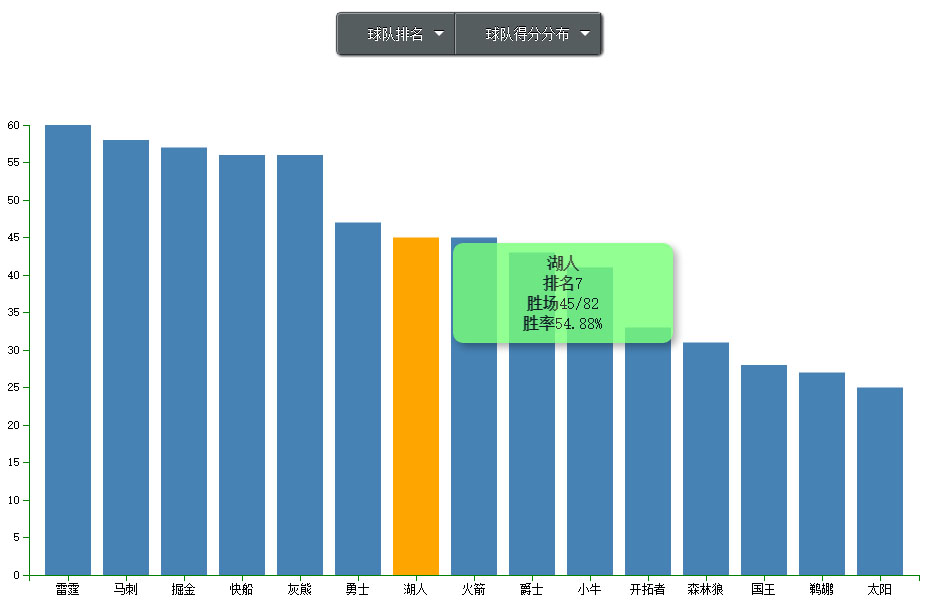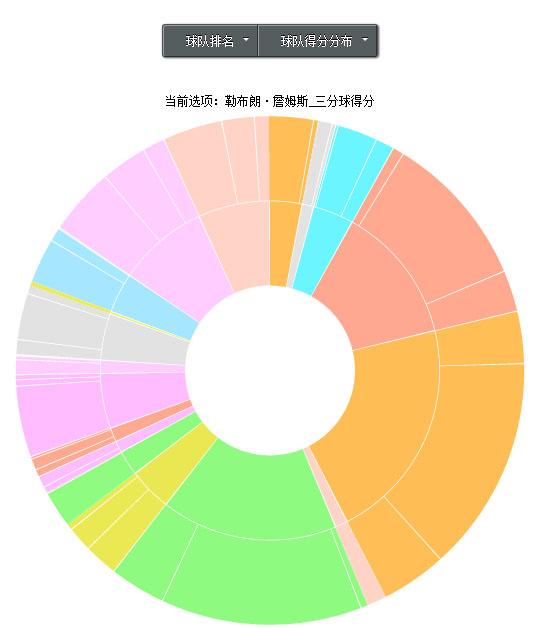 ---
Data Store and Development of Social Application (Project for Data Structure) [C++] | 2013.11 ~ 2013.12
Develop a Social Application like Sina-Weibo except beautiful UI, realize all data structure without C++ STL.
I write B+ Tree, HashMap, List and other data structures to develop a tiny database with index, improve my design and get a better efficiency.
This Social Application pass mega level data test.
---
Sync Vedio Drawing Board Based on WebRTC (Project for Intel Innovative Class) [HTML5, JavaScript, Node.js] | 2013.8
Two users can draw a sync board and facetime, only need to use browser to open a HTML5 page.
This project use newest HTML5 technology named WebRTC
Learn some JavaScript and Node.js skills in this project.
---
Battle City (Project for Practice of Software Development) [C++] | 2013.7 ~ 2013.8
Remake classical FC game Battle City, add particle effects to this classical game.
Based on HGE game engine, practice C++ class design, inherit, encapsulation and OOP.
---
Image Code (Project for Thinking and Approach of Programming) [Python, Qt] | 2013.5 ~ 2013.6
Save data to a picture pixels' color, change some pixels's RGB of a picture but people can't detect the differences.
Learn how to build a medium size Python project, how to use PyQt and py2exe, and some image encryption skills.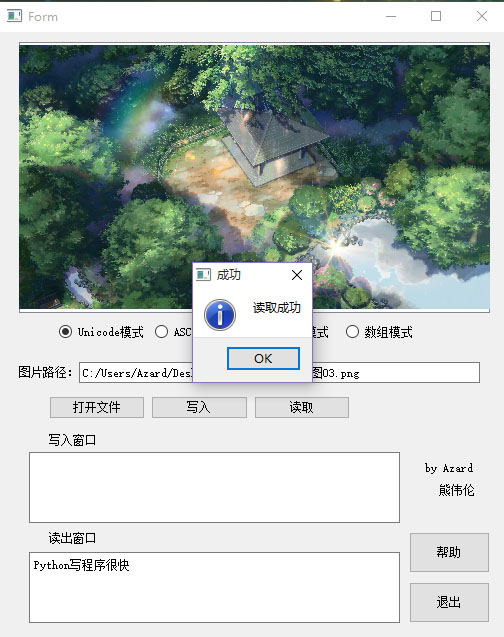 ---